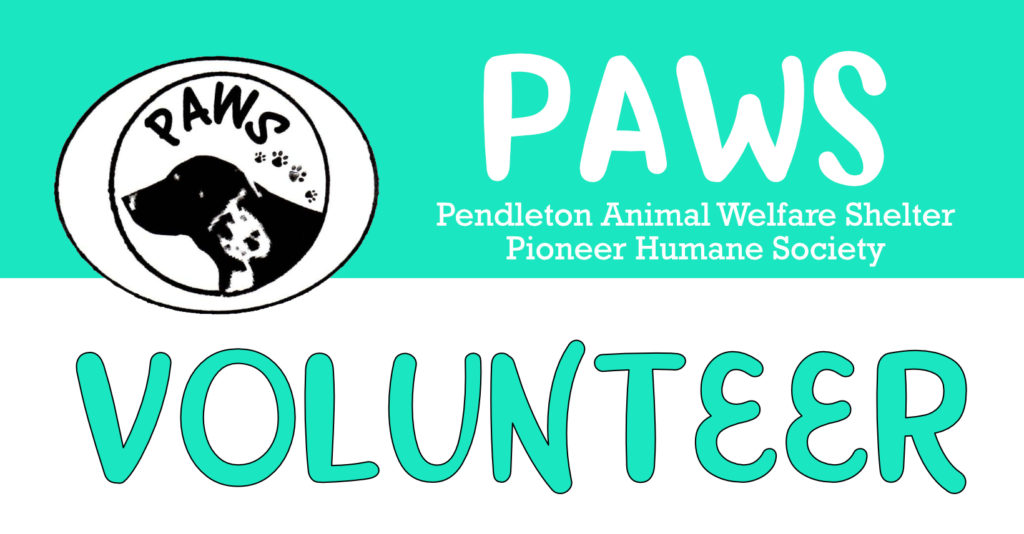 The shelter is open to volunteers 7 days a week from 9am to 4pm.
We love when volunteers can come on a set schedule, please let us know if you are able to come in regularly. However, please feel free to come by on a drop-in basis. Come for an hour, come for a day, we can always use the help. Please stop by for a volunteer application or download at the bottom of the page. When you turn in your application we will process it and then contact you for Orientation and Training.
You don't need to have animal experience to help – we even have volunteers who are allergic to pets!
Some examples of help needed in the shelter: Cleaning indoor/outdoor dog runs, dog/puppy quarantine rooms, cat rooms and cages, walking dogs, socializing dogs, socializing cats in free roam and cages, sweep, mop, laundry (so much laundry!), sort and bag up donated cans and bottles and drive them in to be cashed in, clean and sanitize cat and dog carriers after spay/neuter clinics, make minor repairs around the shelter.
Do you have a nice camera? We always are in search of good-quality photos of all our adoptable animals to spice up their online profiles.
PAWS always needs safe drivers to transport animals to and from Benton City, WA for spay neuter clinics, to vet appointments, and other places. Remember, all miles driven for a non-profit agency in Oregon are tax deductible!
If you can help in any of these ways, or have ideas of your own, please contact us.