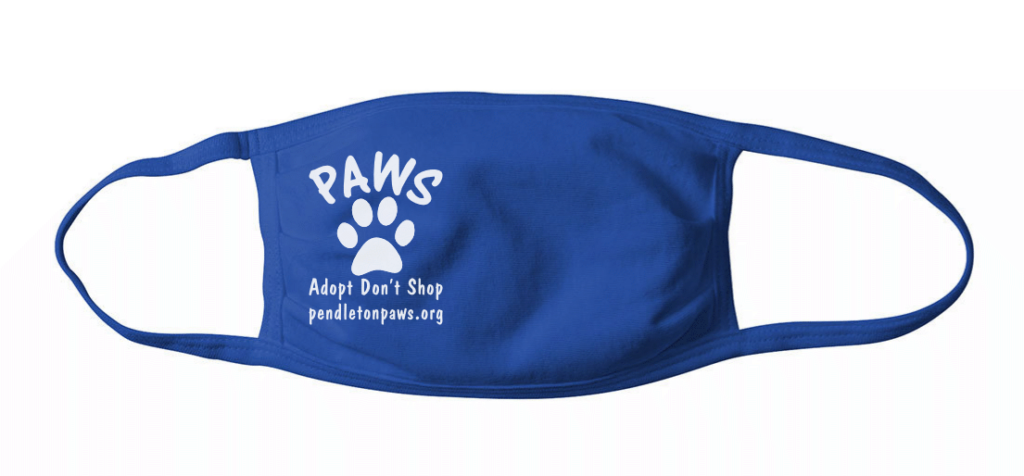 PAWS Adopt Don't Shop Mask $15 + $3 Shipping (with tracking)
Pre-sale: by purchasing online through PayPal, you're participating in a pre-sale. Every week pre-sale orders will be fulfilled and shipped.
PAWS Adopt Don't Shop masks are available at the shelter for $15.
This PAWS mask was made locally in Pendleton, Oregon. With the current state of the world, the majority of our fundraising opportunities have been cancelled this year. We consider this mask a fundraiser for the shelter, and all proceeds from the sale of this mask will directly benefit the animals.